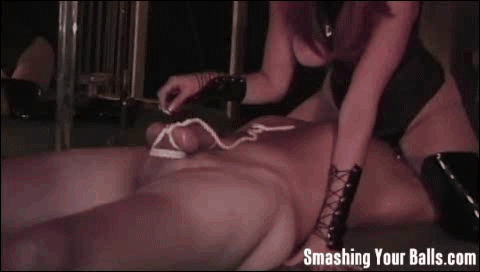 Do you think that you have what it takes to endure one of the most vicious and painful ball busting experiences around? You'll buckle under the pressure as your testicles are smashed to bits.

Have you had a long day at work? I imagine that when you come home, you can't stop telling your partner how much your boss is breaking your balls. Well now you are about to experience what it really means to undergo testicle torment, because I am going to use every tool I can to put your balls into a world of pain.

I'm going to start by blindfolding you, and then I will wrap your cock in rope so that you cannot escape with any form of arousal. As you are stretched and torn to shreds, I will slap and squeeze your balls until you beg for mercy. If you think you know what suffering is now, wait until I get my favorite toy out for this very special ballbusting occasion.

Read More »