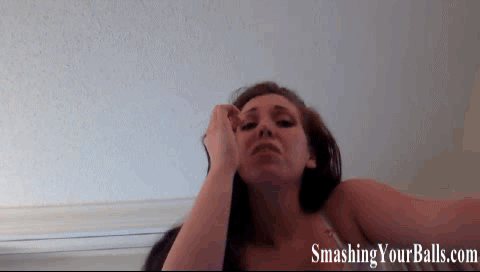 Samantha Grace is a devilishly sexy fetish babe who loves pushing guys to their absolute limit. Don't push your luck with this busty brunette vixen or she will definitely make you regret being born a man.

What's the matter, loser boy? Am I squeezing your tiny little balls a bit too hard? I thought you said you could take all the punishment I could dish out but it looks like you were wrong, huh? That's OK, I'll let them go now. JUST KIDDING! Now I'm just going to have to squeeze those nuts even harder.

Can you feel it? If I squeeze just a little bit harder your balls are going to pop. You are now completely under my control and will do exactly what I tell you if you ever want to be able to reproduce. God I love busting the balls of pathetic losers like you. That look on you face is just priceless.
-Samantha Grace
Read More »