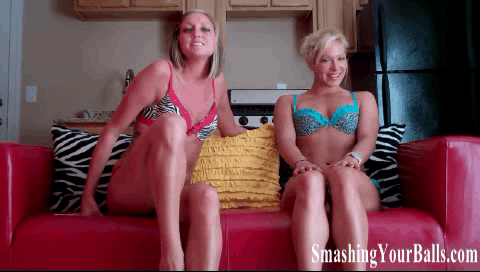 Taylor Raz and her hot friend Summer are a couple of kinky gals who love causing men pain. If you like mixing a little pain with your pleasure, these two hot fetish babes definitely know how to dish it out.

So, we hear that you are a real freak and like getting your balls busted by beautiful women. Well you just hit the jackpot because there is nothing that we like to do more than to kick mean right in the balls until they squeal. It's not like a pathetic loser like you is ever actually going to reproduce, right?

We're going to kick your tiny little balls so hard they are going to be mush by the time we are through with you. We aren't going to stop until you scream like a little girl and beg us for mercy. What's the matter you little bitch? Did we go a little too far and pop one of your pathetic little balls?
-Taylor Raz and Summer Day
Read More »