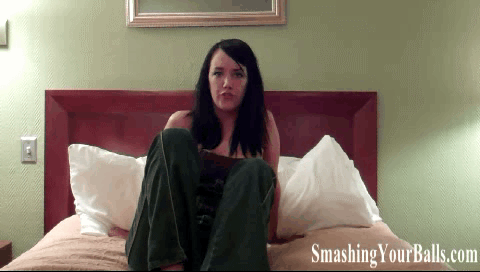 Mandy Taylor is a sexy brunette babe who has a secret passion for the darker side of sex. This dynamite fetish babe Mandy will have you down on your knees begging for mercy before you even know what hit you.

Now that you are my slave your balls belong to me and I can do whatever I want with them. However, since this is your first time and I feel like being nice today, I am going to give you a choice. Would you rather me kick your balls or squeeze them? Just kidding, you don't to choose, I'm going to do both!

Don't worry, I won't do any permanent damage. I want to be able to bust your balls as many times as possible and I can't do that if they are completely mush, now can I? By the time I get through with you, you are probably going to wish I had just cut them off though. I'm going to bring those nuts right to the very edge of popping over and over and over again.
-Mandy Taylor

Read More »