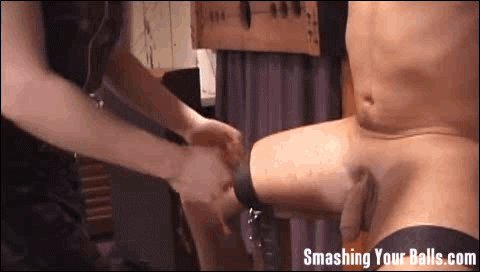 When you enter her lair, you will enter a new mental state of being where pain and misery are completely redefined. Your limits will be stretched as your testicles are submitted to hardcore ballbusting torment.

Take off your clothes, you stupid cunt. I want you completely naked like the useless submissive slave you are. I'm going to treat your testicles to the vilest and sadistic forms of punishment they have ever endured. When all is said and done, you'll be lucky if you can ever cum again.

Sit on the cross and let me introduce you to my ballbusting toys. This one is a weight; it acts as a way to keep your testicles dangling low. It looks amazing as it hangs between your legs, only held up by your poor, damaged balls. Now I'm going to take them in my hands and crush them until you beg for mercy, a request that I will never grace.